Museum of the Ukrainian Catholic Women's League of Canada
Eparchy of Toronto
MUSEUM

МУЗЕЙ
One of the aims of the UCWLC is "to preserve, promote and develop the Ukrainian heritage, language, culture, traditions and arts." Thus, thanks to the initiative and leadership of Maria Welyhorsky, the UCWLC Eparchy of Toronto founded the "Museum of the Ukrainian Catholic Women's League of Canada, Eparchy of Toronto". The opening of the Museum took place on November 13, 1966, with Bishop Isidore Borecky officiating.
The Museum preserves a collection of about 1,000 artifacts of Ukrainian folk art, most of which were brought from Ukraine, such as: antique regional folk costumes, wood carvings, ceramics, Easter eggs (pysanky), ritual cloths, a weaver's loom, a spinning wheel and many others.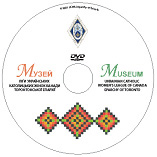 In October of 2007, the DVD titled "MUSEUM – Ukrainian Catholic Women's League of Canada, Eparchy of Toronto", was released. The DVD contains both English and Ukrainian versions, each 37 minutes in length. It traces the history of UCWLC, its ethnographic museum in Toronto and the history of Ukrainian folk dress. As well, it depicts, with lyrical background music, examples from the extensive collection. The DVD is an excellent resource for teaching and a source of information on Ukrainian culture.
To purchase the DVD, please contact the Eparchial Executive at 416-767-3723 or zenchris@sympatico.ca.
To view the DVD:
– English version
– Ukrainian version
The Museum is located at 2118A Bloor Street West, Suite 207, Toronto, Ontario, M6S 1M8. museumucwlc@sympatico.ca
---
Музей Ліґи Українських Католицьких Жінок Канади
Торонтонської Епархії
МУЗЕЙ | MUSEUM
Однією з цілей ЛУКЖК є "зберігати, сприяти і розвивати українську спадщину, мову, культуру, традиції і мистецтво." Ось чому, за ініціятивою і під проводом пані Марії Велигорської, ЛУКЖК Торонтоської Епархії заснувала Музей Ліґи Українських Католицьких Жінок Канади Торонтонської Епархії. Відкриття Музею, з участю Владики Кир Ізидора Борецького, відбулося 13 листопада 1966 р.
В Музею зберігається понад 1,000 експонатів українського народнього мистецтва, більшість яких привезено з України, так як: народні одяги, різьба, кераміка, писанки, рушники, скатерті, ткацький варстат,  прядильниця та інше.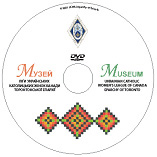 В жовтні 2007 р. виготовлено DVD "МУЗЕЙ Ліґи Українських Католицьких Жінок Канади Торонтонської Епархії", який включає два фільми – в українській і англійській мовах та кожний триває 37 хвилин. Фільми подають історію ЛУКЖК, Музею, українського народнього одягу та висвітлюють музейні експонати на тлі української музики. DVD є добрим культ-освітним засобом для українського шкільництва та популяризації української культури.
Щоби придбати DVD, прошу звертатися до Епархіяльної Управи на число телефону:  416-767-3723, або zenchris@sympatico.ca.
Оглянути DVD:
– в українській мові
– в англійській мові
Музей приміщується при: 2118A Bloor Street West, Suite 207, Toronto, ON, M6S 1M8.  museumucwlcte@sympatico.ca